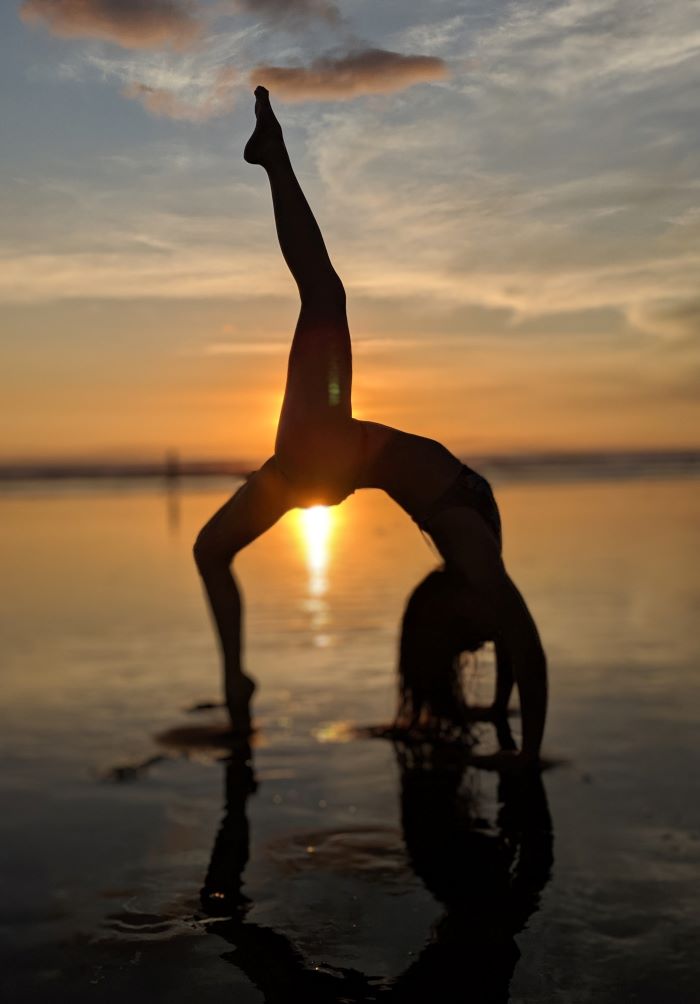 My yoga journey began in high school. I learned about yoga online as a way to cope with anxiety, and I instantly fell in love. The moving meditation, the attention on breathwork, and focus on intention drew me in and continue to inspire me to practice.
For many years, I practiced as a student. However, during undergraduate studies at the University of Saskatchewan, I had the opportunity to train and teach as a yoga teacher. Yoga has been with me through my studies in medical school, my move from Saskatchewan to British Columbia, and my transition to become a family doctor.
I moved to Revelstoke in early 2023, and I fell in love with this community. Being an avid skier, climber, biker, and hiker, I knew that I could call this place home. I will be practicing as an family doctor in summer 2023, with intentions of serving this community and surrounding area.  
Being in the medical practice, I understand how important yoga can be for the treatment of many chronic illnesses, but more importantly, as a foundational pillar of preventative medicine. It is my goal to share my practice with my students to promote physical, mental, and spiritual wellness.
Join our newsletter and get the lastest news and updates sent to your inbox.
No spam, we promise. Only the good stuff.
By subscribing you agree to our Terms & Conditions